Today, Professional Hair Trimmer Supplier will introduce how to choose a hair clipper according to the two consumption scenarios of home, barber shop, and:
1. Household hair clippers to meet the needs of many people
The most important points are:
(1) The limited comb is a caliper
(2) The cutter head can be fine-tuned
(3) Ceramic cutter head
(4) Low noise design
First of all, if you are choosing a household Hair Clipperfor your family, then the trimming function of the hair clipper and the limit comb with complete accessories are quite important. It can meet the shaving needs of grandpa and dad. With the aid of the limit comb, even novices can easily shave the ideal styling effect.
In addition, some parents also choose to shave their babies at home, so the material and low-noise design of the blades should not be ignored. For the soft hair of the baby, you can choose some hair clippers with ceramic blades to make haircuts. The process is smoother, avoiding card issuance problems. Of course, you have to choose a blade with rounded antennae to protect your baby's tender skin and avoid injury.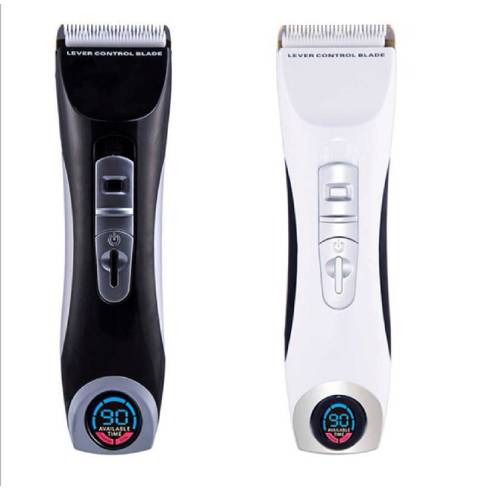 Professional Hair Clipper
2. Professional hair clipper, long-lasting battery life is the key
The most important points are:
(1) Long battery life
(2) Titanium ceramic blade
(3) Can wash the whole body
If you choose a Professional Hair Clipper for a barber shop or some public places, because of the high frequency of daily use, the first thing to consider is the battery life and the durability of the blade.
You can choose some products with a large battery milliampere, which can be used continuously for several hours after a full charge, avoiding the trouble of multiple charging. If the material is used, it is recommended to choose titanium ceramic blades. Sharp shaves are not stuck. Ceramic blades are also recommended. It is not easy to heat up, and it can be used for many times.
In addition, cleaning is also a big problem that has always plagued many people. Barber shops often come one by one. Traditional hair clippers need to take apart the blade and use a brush to clean them, which cannot completely remove the hair residue. A lot of time was wasted and the cleaning effect was not good.
Choose different hair clippers according to different needs and usage scenarios in order to better utilize the characteristics of the product itself. After listening to the above tips for choosing a hair clipper, have you gotten to choose which type of hair clipper is more suitable? What about yourself?