Do you know that straws bring garbage, and you think they can quickly end up in the ocean food chain? The Biodegradable Straws Supplier tells us that this is not the case. 
The environmental problems caused by plastic straws make people find that most of the time, they are not a suitable choice. Just like most disposable plastic products, when plastic straws first appeared, they were placed in takeaway bags or cups of soda, ice tea or water. If you pick up plastic on the beach, you will find that plastic straws are the most common type of plastic garbage, everywhere. Once they enter the marine ecosystem, they will be mistaken for food by fish and birds and eaten. Use a straw to drink a cup of frosted beverage, and then it will immediately become garbage and last for decades.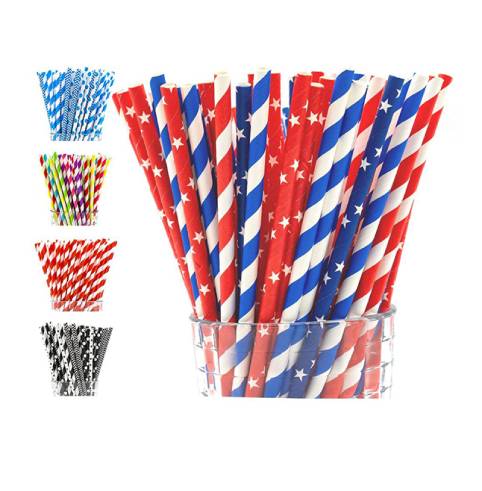 Biodegradable Straws
Summer is the best time to take action, because it is the peak time for straw use. A unique and very special organization hopes to change the status quo of waste on plastic straws by encouraging people to take some simple measures to prevent straws from entering the waste stream. The NGO The Last Plastic Straws put forward a simple initiative: Just ban plastic straws in bars and restaurants, and share your promise with others. The agency's official website wrote, Encourage restaurants or bars to only be used by customers. Provide straws when requested, or provide biodegradable or reusable plastic straws. Basically, what we ask you to do is to spend less, consume less, waste less, and use straws. This is a win-win! Bars and restaurants can also be used. Take some proactive actions. The last plastic straws suggest: 1. Only provide straws when customers request them. 2. Degradable or Reusable Straws. 3. Eliminate the use of straws.  
If you find that you really like drinking straws at home or want to start a straw business, there are two good ways to go. First of all, the best thing is to try a reusable straw, which can be washed with the dishes. They are Stainless Steel Straws or glass straws. Another option is disposable paper straws, they sometimes have many beautiful decorative colors and patterns, and you can even find paper straws made of recycled paper!