Side tables and coffee tables are an important part of a functional and beautiful living space. They are useful and add a lot of beauty and interest to our rooms. Do you know the difference between a coffee table, side table or even a bedside table? Here's a lot of useful information and ideas, and more about fabulous coffee tables!
Show off style

A coffee table is a way to enhance your living room or family room. It's important to keep in mind the function of the coffee table, but it's equally important to choose one because of its beauty and the way it shows off your personal style.
Today, let's talk about using a coffee table next to your sofa and chairs.
Coffee tables come in many sizes, types, materials and designs. Choosing the same coffee table for each side of the sofa will bring order and symmetry to the room.
However, the side tables don't have to match. In fact, adding a slightly different table can give the room some much needed contrast and interest.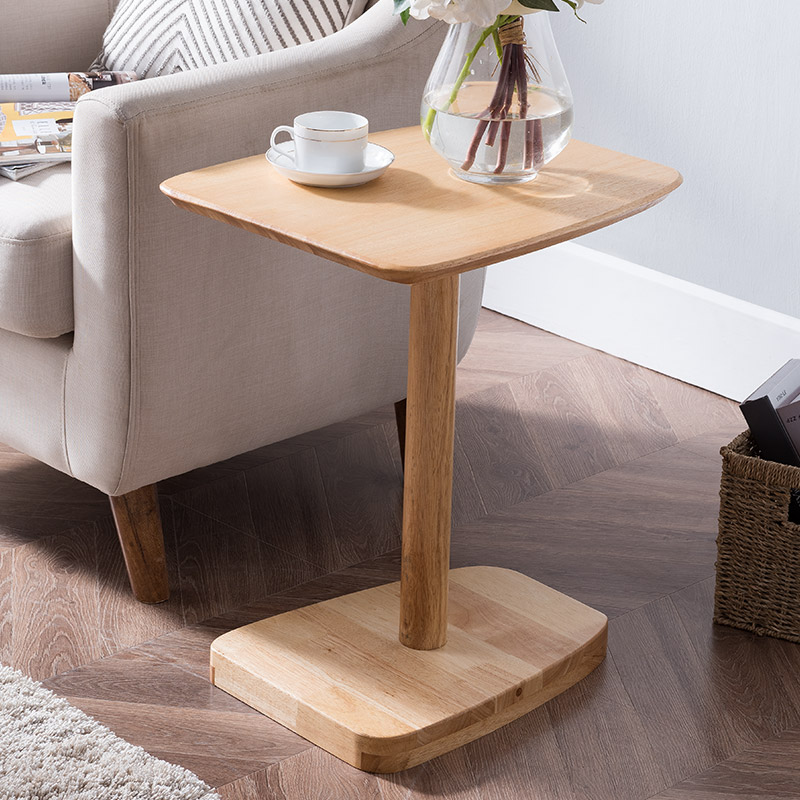 Pay attention to the height

Yes, the height is important. The average height of a side table is about 24 inches. But, there are many outliers! A coffee table works best if it is about an inch or two or three inches below the armrest of a sofa or chair.
To easily get the correct height, simply measure from the floor to the top of the sofa or chair rail and subtract one to three inches to get the perfect height of the side table.
This rule is not necessary, but it will make your space more comfortable.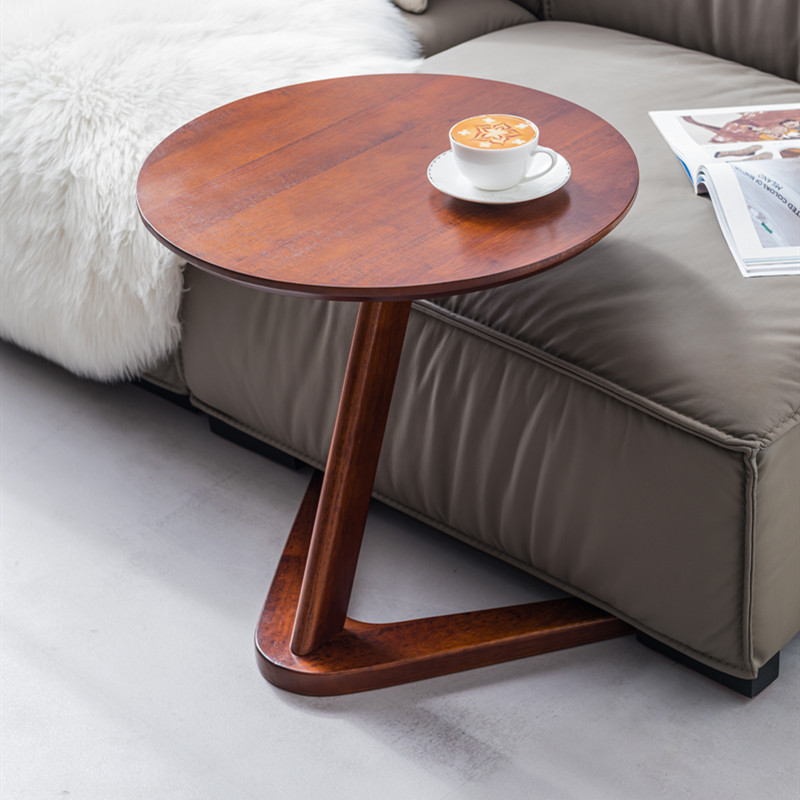 Easy Moveable Wooden Coffee Table Laptop Desk Side Table


Width of the coffee table

Consider the width when thinking about coffee tables. When you consider the width of your coffee table, consider the space that can be accommodated by the side table.
If space is tight, it is very important to measure and allow a little breathing room on each side of the side table. A few inches on each side is all that is needed. If space is not an issue, then you have more options. Remember, you don't have to fill the entire space on the side of a sofa or chair.
Also, consider what your table surface will hold. Will it hold a lamp? For a standard size lamp, you may need a side table that is at least 22 inches wide.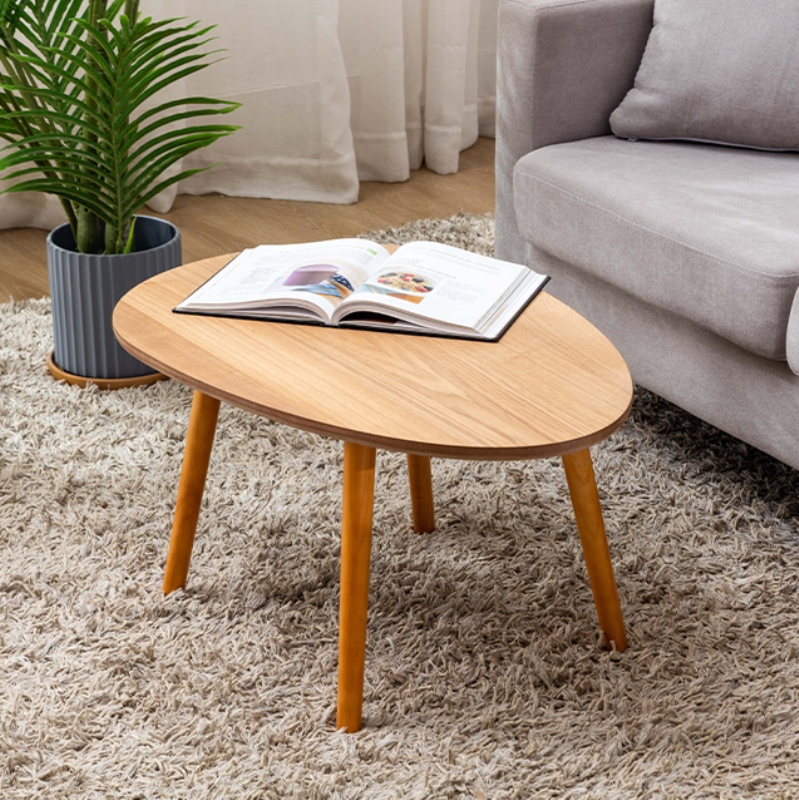 Round or Square Tables

If the room has a lot of square and rectangular furniture, a round side table will soften the look.
Mix wood and glass, though. If you use two, make sure the tables are the same height. This will give the room a lovely warm and organic feel that is very pleasing to the eye.
You can also mix shapes. Try pairing a round table with a rectangular table made of the same material. Just make sure they are the same height.
A coffee table is a way to add a fun, unexpected element to your room and creativity! FrontRunner offer custom service, send us your design and ideas, we'll help you to realize it.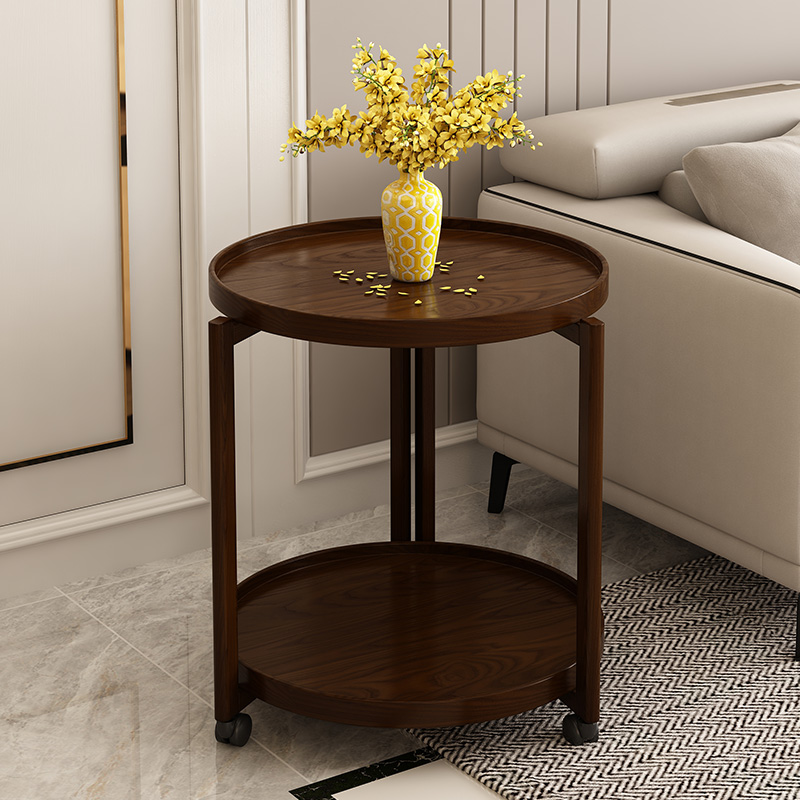 Consider Functionality

Ask yourself what function your side table will perform and factor that into your decision.
Do you want to design a table lamp on it and have room for books and candles?
Do you plan to store things on a side table or a side table? Then it may need a drawer.
Will you use it for stacking books or other things? How about choosing a side table with shelves.
If you will be using it to serve drinks and food, glass, marble or other stone would be a good choice.
If you need more storage, try a double side table with a basket at the bottom for extra space and texture!
FrontRunner is a comprehensive manufacturer and exporter, we specialize in a wide range of storage boxes, toys and board game products, home décor, home furnishings, small and medium sized furniture, gadgets and more. Please send us a message to get your custom side tables, welcome your inquiry!